Products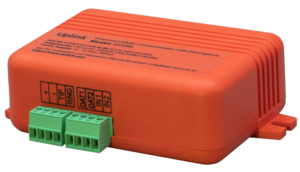 5530M
Universal 5G-ready, Dual SIM, Cellular Alarm Communicator
The 5530M includes the latest LTE-M technology for the best performance and longest life cycle. The device features full events reporting for use as a primary communicator, perfect for any location.
The dial-capture technology provides universal compatibility with virtually any alarm panel. The device also enables keybus integration and remote Upload/Download with selected alarm panels. On-board input and output terminals allow remote arming and disarming, using a smartphone.
The 5530M communicates to central stations in the most popular alarm formats – Contact ID, SIA, and Pulse 4+2.
Device Features
Works on both Verizon and AT&T networks in the same radio
Compatible with any alarm panel supporting CID, SIA and 4+2
Supports keybus and remote UDL for selected panels
End-user smartphone app for remote arming and disarming
Installer app for on-site testing of status and signal strength
Powers from the panel and comes pre-activated for quick and easy installation